Thanks for visiting Turning 40! If you're new here, please take a moment to share your experience of Turning 40 and subscribe to my RSS feed. Have a great day!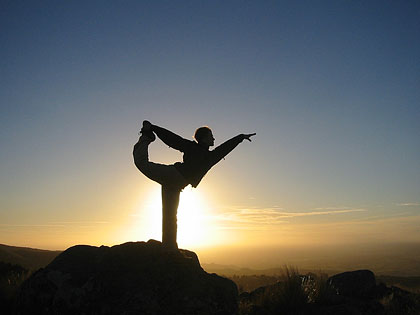 I turn 40 in 6 weeks time. How do I feel about it? Well, I'm certainly in a better place than I was at 30. The past ten years have been pretty eventful. The cliche, an emotional roller coaster, would just about sum it up. This could end up being a long post. I've been toying with the idea of blogging for some time, partly to vent, partly to get feelings out of my head, so here goes!
At 30 I was desperately trying to make an unhappy marriage work. My then husband of seven years was going through what I can only assume was a mid-life crisis (he was older). When he wasn't plugged into the computer playing fantasy role games, he wanted to be out with his much younger work colleagues every weekend, drinking until the early hours and sleeping through most of the next day. Something he never had any apparent desire to do in the early years of our relationship when we were enthusiastically making our home. Our holidays were dominated by visits from his daughter from a previous relationship who lived at the other end of the country with her mother. A situation that I was never completely comfortable with, but accepted as part of the package. In my late 20s I had started to have feelings that I may be ready to consider having a baby. All my close friends were doing it (best friend twice during that time), and although I had never considered myself the maternal type, my hormones were in overdrive and I started to feel quite panicky that time was ticking by. In earlier years we'd discussed the idea of having kids and he'd always said we'd go for it when I felt ready. I told him I thought I was and to my shock he said he didn't want another child. What he really meant was he didn't want a child with me. To say I was gutted doesn't come close. He should have just left me then, but no, we struggled on for another two years before his unsociable behaviour finally prompted me to demand he tell me what his plans were. Two days before Christmas he admitted that he planned to leave me in the New Year. Awesome.
At 32 I was suddenly single for the first time in ten years, in a complete state of panic, desperate to hang on to my home (I did), but scared to death of being on my own in it. I was in a stressful management job and petrified that I'd be alone forever. New Years day saw my absolute lowest mood. Staying with my father over the holiday period I completely lost the plot. I was completely wretched. After being prescribed Valium and Prozac I found the strength to go home, get back to work and start dealing with the practicalities of the break up. Something my ex was clearly put out about. He obviously expected me to curl up and give up. But my low point was also my turning point – the only way was up. I took control and started to get things sorted.